Girls Advocacy Alliance (GAA)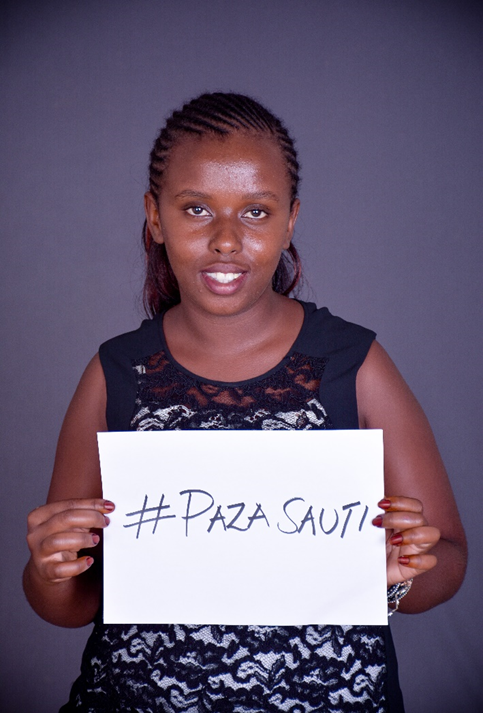 GAA PROJECT KEY ACHIEVEMENTS
The Girls Advocacy Alliance (GAA) was a 5-year joint project (2016-2020) led by the Dutch offices of Plan International, Terre des Hommes, and Defence for Children – ECPAT and funded by the Ministry of Foreign Affairs. The project aimed at promoting equal rights and opportunities for girls and young women in 10 countries spread across Africa and Asia. The program in Kenya was implemented by Coalition on Violence Against Women (COVAW) in Kwale County, Plan International in both Nairobi and Kisumu Counties, Nyanza Initiative for Girls Education and Empowerment (NIGEE) in Kisumu, & Women Empowerment Link (WEL) in Nairobi County.
The GAA project sought to address (Commercial)Sexual Exploitation of Children (CSEC) and Child Trafficking (CT) in Kwale County and economic exclusion as a cross-cutting issue. The overall goal of the project was to ensure girls and young women in Kenya are free from all forms of GBV and are economically empowered. The program used the following approaches and strategies: Lobby and advocacy, Media awareness, Knowledge and research, Capacity Development and Linking and Networking.
GAA KEY ACHIEVEMENTS
COMMUNITIES
The program has made the following gains with the community and youth advocates:
● Empowered 315 Youth Advocates on legal and policy issues around sexual and gender based violence and economic exclusion.
● Trained 210 girls on Economic empowerment.
● Increased awareness and attitude change among 2100 community members in addressing Gender-Based Violence (GBV).
● Formed Gender committee in the 21 villages to advance GBV issues and support in the identification, reporting, and follow up of cases.
● Increased uptake of SRHR services as a result of lobby efforts resulting in setting up of police posts, and equipped health facilities.
● Increased uptake of learning and empowerment opportunities i.e. Kazi mtaani, KYEOP program, Village savings and loans, school re-enrolment for young mothers and drop out.
● Kaya elders and traditional leaders publicly discrediting negative social norms and practices
● 42 youth advocates trained as Trainer of Trainers (TOTs) on the youth advocacy tool kit.
CIVIL SOCIETY ORGANISATION(CSOs)
The program carried out interventions aimed at strengthening the capacity of CSOs to lobby for implementation and development of policies that address GBV. As a result of the GAA interventions, there have been increased synergy amongst CSOs which has resulted in uptake of lobby issues and CSOs speaking in one voice.
● Trained 33 CSOs on GBV legal frameworks, lobby and advocacy, youth advocacy and inclusiveness, and gender responsive budgeting.
● Enhanced coordination among the CSO networks.
● Increased participation of CSOs in county budget processes to influence resource allocation. This has resulted in allocation of funds for setting up rescue centers in the County.
GOVERNMENT
The program has engaged County government through the Department of Talent and Social Services, Members of the County Assembly, Gender and Special Interest Committee and Budget and appropriation Committee, Department of Gender, Department of Children Services, Ministry of Labour, Office of the Director of Public Prosecution, Parliamentary Caucus groups on GBV. As a result, the program has made the following milestones:
● Lobbied for the costing of the National plan of Action against Sexual Exploitation of Children 2018-2022.
● Lobbied and provided technical support to the ongoing Sexual and Gender Based Violence bill (Kwale County).
● Lobbied for the validation and gazettement of the Counter Trafficking in Persons Victims Trust Fund Guidelines by the Counter Trafficking in Persons Secretariat (CTiP)
● Enhanced response on GBV through resource allocation in Kwale County
● Increased discourse on gender in parliament and government sittings.
● Improved participation and engagement of Girls and women in decision making processes.
PRIVATE SECTOR
Engagement of the private sector has involved the informal private sector association in Kwale in an effort to transform the workplace practices to support AGYW economic empowerment and address GBV issues. Through this, the program has achieved results through:
● Informal private sector commitment in support of workplace and industry policies: Child Protection Policies and Codes of Conduct developed
● Participation of 21 bodaboda operators in advocacy efforts.
● Male bobaboda champions have been engaged as gender champions.