Mannion Daniels
COVAW with support from Mannion Daniels implemented a two-year project (2020-2021) titled Leveraging on FGM Movements to Enhance SRHR Rights. The project was implemented in Narok County, Samburu, Isiolo, Migori and Nairobi.
The objectives of the project were: To disseminate the key findings from the COVAW access to justice study on legal and administrative bottlenecks to effective and efficient delivery of service for survivors of SGBV in Kenya, to prevent, mitigate and enhance SGBV response during 2022 general elections and to leverage on the media in highlighting SGBV cases during the election period.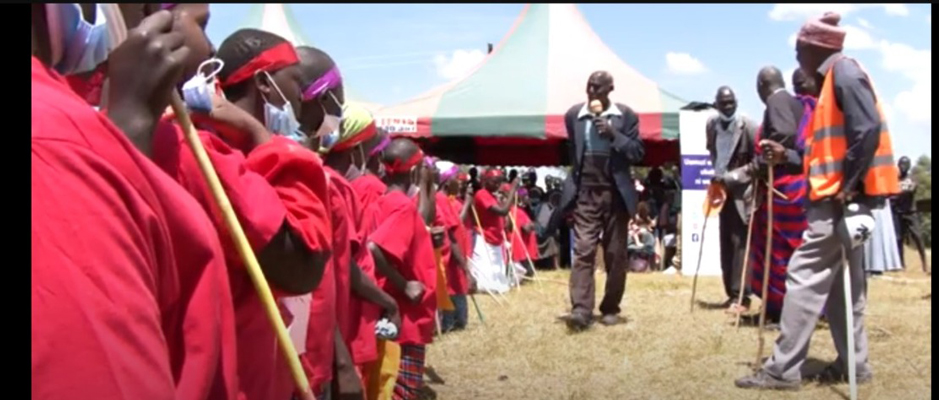 Below are some of the key achievements
Enhanced capacity of 12 community activists through trainings which enabled them to effectively mobilize communities and lead the efforts towards FGC abandonment.
Three communities out of the 7 embraced Alternative Rite of Passage (ARP). 117 girls went through the alternative rite of passage where 512 community members witnessed the process.
A strong and diverse end-FGM movement comprising grassroots organizations from the five target counties is in place. 16 movement leaders drawn from the five counties of Nairobi, Samburu, Migori, Meru and Narok counties were trained in February 2022. A draft joint anti-FGM advocacy strategy is in place.
COVAW undertook an evaluation of the socio-economic cost implications of FGM/C at the micro-level, (household and community) in Narok county, Transmara East and Transmara West sub-counties. Some of the findings include; 88% of the respondents were aware of the medical costs of FGM and mentioning remedies such as cesarean costs for cases that come with complications which they estimated at about Ksh. 50,000, including the travel costs to and from the hospital. On social costs, 91% of the respondents reported that community members who do not undergo the cut face non-recognition by the community members. 61% of the respondents were able to articulate the education costs of FGM and mentioned that the average cost of taking a child to a public primary school is almost nil while the average cost for conducting an FGM ceremony is Ksh 180,000 and therefore the community only needs to start prioritizing education for the girls since evidently, they are able to afford the school fees.