Promoting an Enabling Legal Environment for SGBV Victims.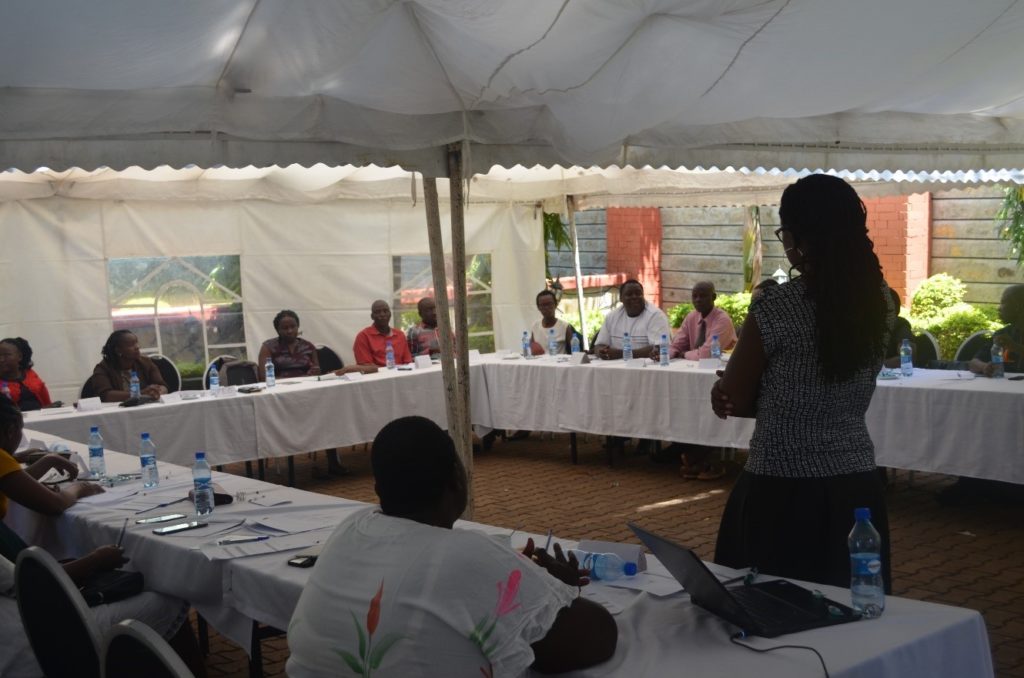 Project period: October 2019-October 2021
Recent studies have pointed to an emerging trend where law enforcement officers are at the forefront of perpetrating violations against civilians during the election period. Documentation carried out by COVAW in 2017-2018 indicates that survivors are not convinced that they can access justice since the alleged perpetrators are police officers . Out of fear and intimidation, most victims of violence perpetrated during the electioneering period fear reporting and instead choose not to report, leading to the alleged perpetrators getting away. This reinforces the cycle of sexual violence especially during the elections periods in Kenya.
COVAW through the support of Open Society Initiative for Eastern Africa (OSIEA) scaled up its access to justice work through Promoting an Enabling Legal Environment for SGBV Victims. The overall goal of the project is to improve response to sexual and gender based violence against women and girls in Nairobi, Migori and Kisumu.
Project Objectives
1.To Improve the capacity of the law enforcement agencies to respond to SGBV cases during elections.
2.To enhance the legal and policy framework for women and girls with intellectual challenges.
3.To Improve access to justice for SGBV victims.
4.To strengthen the organizational capacity to effectively undertake the project.
The direct beneficiaries include: SGBV victims and their families/caregivers/guardians
Indirect beneficiaries include: All women and girls, including those living with intellectual disabilities, State duty bearers, criminal justice system actors, pro bono lawyers, community members.