Enhancing Access to Comprehensive Sexual and Gender Based Services for Marginalized Groups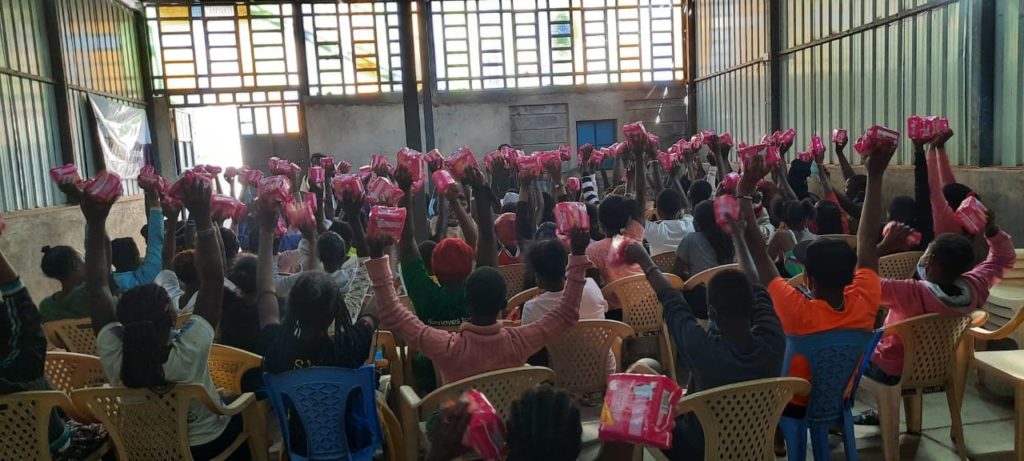 Project Duration: October 2020- March 2021
The project's overall goal is to enhance comprehensive SGBV services for marginalized groups. The project focus on women and girls with disabilities, their caregivers and out-of-school girls. This is achieved through supporting survivors of violence access health, SGBV and socio-economic services and advocating for prevention and response services for SGBV survivors.
The project focuses its interventions in 6 informal settlements of Nairobi and Kiambu Counties where we have a high prevalence of SGBV among the marginalized groups during COVID-19 period. The informal settlements include: Kiandutu, Ruiru in Kiambu County and Mathare, Korogocho, Mwiki and Kawangware in Nairobi County.
Project Objectives includes:
1. To support survivors of violence access SGBV and socio-economic services;
2. To advocate for prevention and response services for SGBV survivors.
Proposed Strategic Interventions
COVAW has identified 4 key needs as a rapid response for the current situation:
1.Support survivors of SGBV to access comprehensive SRH assistance, psychosocial support through counselling and legal assistance through pro bono legal advice and referral;
2.Socio-economical support for marginalized groups through provision of personal protective equipment, sanitary towels and cash transfers.
3.Continued advocacy and awareness with duty bearers, community and other stakeholders regarding prevention and response services for GBV survivors with a focus on access to justice, establishment/provision of safe spaces/shelters, provision of personal protection equipment (PPE`s) to GBV service providers on the frontline attending to GBV survivors.
4.Provision of feedback and complaint collection framework.
Project Outcomes
1.Enhanced awareness and advocacy among members of the community, duty bearers and other stakeholders on the rights of women and girls including those with disabilities on prevention and response to SGBV during the COVID-19 period,
2.Referral pathways for SGBV and the safety mechanisms put in place during the pandemic
3. Increased number of women and girls successfully referred/linked to care at health facilities to receive SRH services
4. Increase in the number of Women and Girls accessing justice and receiving socio-economic support.