The Year 2021 has kicked off with a mix of hope, optimism and apprehension over how the COVID-19 pandemic will play out, globally. The impact on the global economy has left countries and households reeling from the effect of reduced incomes and opportunities for growth and development. We have had little choice but to embrace a 'new normal' in the way we function as communities and individuals.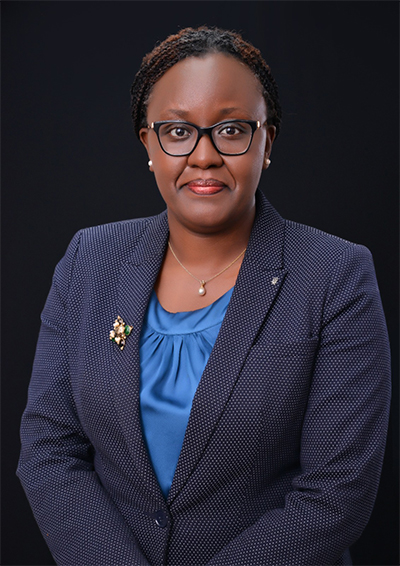 The ability to adapt to change is an important factor in strengthening one's resilience and this we witnessed at COVAW amongst our staff, partners and communities that we work with. In the midst of the COVID-19 situation in Kenya, the COVAW team remained committed and determined to mitigate Sexual and Gender Based Violence in its spaces of operation. This dedication was mirrored by the communities we work with who continued to engage on how to mitigate SGBV in their communities. There could not have been a better way of ending the year 2020 than by welcoming the judgement in favour of a petition case that COVAW filed, alongside other partners, to pursue justice for SGBV survivors of the post-elections violence of 2007.
It is not lost to us however that GBV, the shadow pandemic during this period will require even more concerted efforts from all stakeholders to address. When schools in Kenya re-opened in January 2021, a major concern of the Ministry of Education, besides ensuring that schools were safe and adhering to the COVID-19 guidelines, was about the number of pupils, mostly girls, that did not report back when schools re-opened. A significant number of these girls were either at home, pregnant, were engaged as child labourers or had been married off during the COVID-19 lock-down period. Others were simply not interested in school in anymore and for various reasons including lack of school fees or lack of an appreciation of the importance of securing an education.
From past studies and experiences, most of these girls are likely to be from poor families that have been struggling to survive even before COVID-19 hit. Their situation became worse with the reduced opportunities of economic survival during the pandemic and the casualties as always was mostly vulnerable women and girls but also the vulnerable boy-child who has also had to drop out of school as they engage in forced, child labour to support their families.
COVID-19 pandemic continues to expose the under-belly of poorly implemented development plans in many countries. As organizations like COVAW strengthen their resolve to address SGBV in 2021, we are also intentional about boldly challenging various forms of GBV including FGM/C, rape, incest, domestic violence and calling out to the government leadership at county and national levels to strengthen their development approaches and design interventions that aim at reinforcing a strong social fibre, woven from national values that take pride in non-violence in private and public spheres. Such an approach will definitely impact positively the economic development goals that we aspire for as a country.
When a society does not condone violence and especially against its vulnerable and marginalized groups, it has higher chances of producing wholesome individuals whose values are geared towards betterment of families and the country as whole. Violence of any kind affects productivity negatively and entrenches exclusion.
Specifically, COVAW calls on the Government of Kenya to:
Allocate appropriate financial and human resources to address SGBV including the provision of properly run GBV shelters and safe houses;
That the School Re-Entry Policy be implemented fully across all public and private schools to allow for the re-admission of girls who have dropped out of school due to pregnancy and forced marriages;
Enhanced efforts at eliminating Female Genital Mutilation (FGM) in accordance with the Prohibition of Female Genital Mutilation Act of 2011. In recognition of FGM as a form of GBV;
Facilitate timely delivery of justice for SGBV survivors in the Kenya Courts;
Consider as a priority the review of key education curriculums to include stronger GBV mitigation measures in order to secure positive behavior changes from early formative stages.
Say No to GBV. Take Action against GBV.
Wairimu Munyinyi-Wahome
Executive Director, COVAW